English, French and Mandarin Taught in Equal Parity.
Looks like you're here to visit our *NEW* Medway campus! Opened in January 2023, our fresh space houses our English, French and Mandarin trilingual programme-- a rare gem in early childhood education! With our teachers well-equipped with different learning approaches, our children benefit from a unique and customised curriculum.
At Medway, we focus on the best practices of different pedagogies including Reggio, Montessori, Frobell, Waldorf and Steiner, aimed to let our children explore with guidance in a systematic manner. The focus here is on natural exploration and investigation, social and self-development, art-infused and experiential in many ways.
---
Our L'école Maternelle Trilingue (Pre-K/Nursery and Kindergarten) programme heavily infuses the French curriculum. Our expert teachers guide our children to expand their thinking and put on their creative hats when exploring domains of language, writing, math, art and sports.
Pre-K / Nursery
Toute Petite et Petite Section
Kindergarten
Moyenne et Grande Section
---
Getting a good grasp of 3 languages is what we pride ourselves on, when it comes to instilling the love for language within our children. As the only Trilingual Kindergarten in Singapore, we aim to equip our children with greater cognitive flexibility, better memory and problem solving skills.
---
---
Pre-K / Nursery
Toute Petite et Petite Section
Kindergarten
Moyenne et Grande Section
---
Diversity and self-expression is the driving force of language, logic and imaginative development. Our programme is designed to strengthen intellectual, social and physical skills through literacy, math and sensory experiences. Our children learn to integrate into the wider community with utmost trust and confidence.
Incorporating Ecology & Sustainability
---
A natural part of our curriculum infuses the importance of ecology and sustainability in our learning journey. Teaching environmentally friendly habits to our children helps them awaken their curiosity and desire to know more about the world around them.
We use sustainable materials in our teaching materials and ensure that toys serve a two-pronged approach: Something to play with and something that is made out of recycled materials. Going GREEN is a C&O DNA and we pledge to take care of our surroundings.
---
Jump start your child's C&O journey with a campus visit to learn more about the programmes offered and the facilities that are best fit for learning!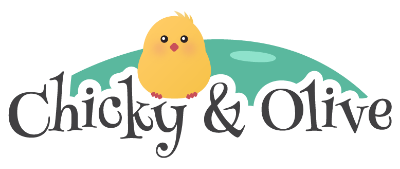 info@chickyolive.com
chickyolive@gmail.com
45 Burghley Drive
#01-01/02/03
Burghley Lifestyle Hub
Singapore 559022
+65 6287 2322
Mon - Thu: 8am to 4pm
Fri: 8am to 1pm
Mon - Thu: 8am to 4pm
Fri: 8am to 1pm
+65 6287 2322
info@chickyolive.com
52 Medway Drive
Serangoon Gardens Area
Singapore 556552
+65 6655 6963
Mon - Fri: 8am to 4pm
Mon - Fri: 8am to 1pm
+65 6655 6963
info@chickyolive.com