Playgroup / Crèche @ Burghley
Understanding the World through Imagination
A first step into the world of education filled with activities that focus on discovery and exploration! Our playgroup programme lets your child understand the world through the use of their imagination and senses, where they can build on their confidence, be in-tune with their surroundings and further develop their learning abilities.
Age Group
Toddlers from 16 up to 30 months
Languages
English & French, with Mandarin immersion
Class Size
12 students; 6:1 child-to-teacher ratio
Days Frequency
Mon - Fri, choice of 3, 4 or 5 days/week
Sessions
English & French, with Mandarin immersion
Hours
Half-day: 9am - 12nn
Full-day: 9am - 3pm*
*All sessions ends at 12 noon on Fridays.
---
Our Playgroup Curriculum is designed to provide your child with play-based learning, exposing them to diverse activities to foster positive self-concepts.
---
When children learn to recognise themselves as a person, play with others in a group and respect the rules of a group environment, they start to see how they contribute to the setting. Learning their role and place in the school community eases the transition from a child to becoming a student.
---
Sensory play enhances learning through hands-on activities that stimulate the child's senses: touch, smell, taste, movement, balance, sight and hearing. This is a great way for children to explore the world they live in! Sensory play supports language development, cognitive growth, fine and gross motor skills, problem solving skills and social interaction.
Moving and Expressing Themselves
---
Through free or guided physical education and sports activities, children learn to express themselves through their bodies. They learn to follow rules in games, and to express themselves artistically through dance activities as well. They learn to move, balance, jump, run, manipulate objects and to catch.
Observing, Feeling, Imagining and Creating
---
We awaken children's artistic sensibility. Through drawing, painting and craftwork, children learn to express themselves artistically. Through singing, using one's voice, and listening, we increase sensory awareness.
---
---
Circle time and morning rituals

Play-based project (sensory, fine motor skills building, arts, early math and numeracy)

Play-based project (sensory, fine motor skills building, arts, early math and numeracy)

Morning session dismissal

Afternoon session dismissal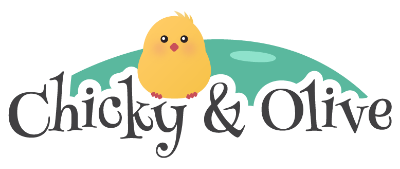 info@chickyolive.com
chickyolive@gmail.com
45 Burghley Drive
#01-01/02/03
Burghley Lifestyle Hub
Singapore 559022
+65 6287 2322
Mon - Thu: 8am to 4pm
Fri: 8am to 1pm
Mon - Thu: 8am to 4pm
Fri: 8am to 1pm
+65 6287 2322
info@chickyolive.com
52 Medway Drive
Serangoon Gardens Area
Singapore 556552
+65 6655 6963
Mon - Fri: 8am to 4pm
Mon - Fri: 8am to 1pm
+65 6655 6963
info@chickyolive.com